Free No Obligation Implant Consultation
Come meet with us and we will discuss your what sort of implant might be right for you, whether any particular shape, size and color you want to achieve.
If you currently need a tooth out, then we can discuss that too. At the end we will give you some time to review the options we discussed with no obligation of booking.

What is an Implant?
A dental implant is a small titanium screw secured in the jawbone that serves as the replacement for the root portion of a missing natural tooth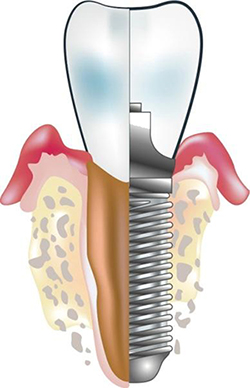 How will Dental Implant Affect My life?
Dental implant-supported replacement teeth look, feel and function like natural teeth. This means that you can eat and drink whatever you choose. But most importantly, dental implants improve quality of life in a very concrete way. People who have felt embarrassed and worried because of their tooth problems are often overwhelmed by what new permanent teeth can do for their self-esteem
Contact us today to schedule an appointment with our office if you are considering dental implants.